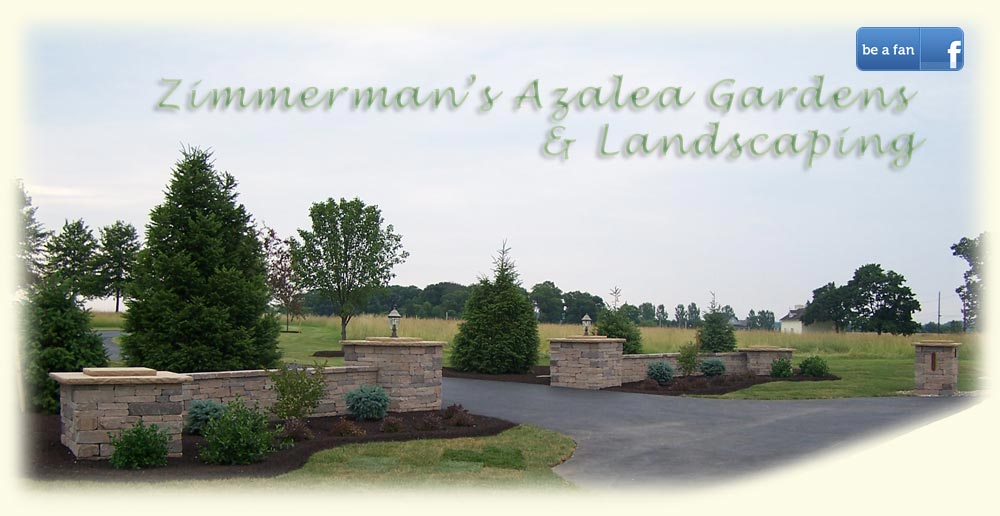 Welcome!
Zimmerman's Azalea Gardens and
Landscaping is a family owned and
operated landscape construction
company located in Gettysburg, Pennsylvania. We have been serving the Gettysburg area and surrounding Adams County since 1992.
We offer a wide range of professional landscape services from design to installation including decks, patios, walkways, plantings, lighting, water features and more!
Our goal is to provide the highest quality of residential service while maintaining a maximum level of environmental stewardship. We are fully licensed and insured. A full list of references available upon request.

We are

certified!

Pennsylvania construction license # PA030883